Waldorf Astoria Orlando, located less than one mile from Epcot, will host Food & Wine Weekends, September 30 - October 30, 2011. This five weekend event will feature events that highlight it's own culinary team and complement the Epcot International Food and Wine Festival at Walt Disney World.
Food and Wine Weekends schedule
Event Highlights
Bull & Bear Prix-Fixe Chef's Tasting Menu
Ashton Cigars "Grand Pairings" Wine & Cigar Dinner
Up Late at Sir Harry's
Waldorf Astoria Sweet Shop
Astoria After Dark
Steak and Eggs Breakfast at Bull & Bear
Friday Night Flights Wine Tasting Expereinces
and more
Waldorf Astoria Sweet Shop
Grand Pairings Wine Dinners
Guests will enjoy a prix-fixe meal paired with wines from select wineries.
When:
Fridays at 7 p.m.
Where:
Bull & Bear restaurant
Cost:
$200 per person (tax and gratuity included)
September 30
- Stag's Leap Wine Cellars
menu
October 7
- Robert Mondavi Winery
menu
October 14
- Ferrari Carano Winery
menu
To make reservations call (407) 597-5409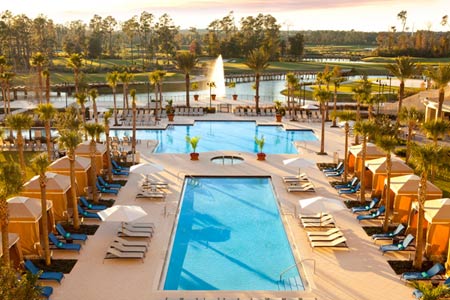 Waldorf Astoria Orlando
Food and Wine Weekends Package
Deluxe guest room
$25 gift card to use at the booths in Epcot's World Showcase (one per stay per family)
Complimentary transportation to Walt Disney World (scheduled)
2 pm late check-out on Sunday morning
10% discount for the Grand Pairings Wine Dinners at Bull & Bear (does not include cigar dinner)
Cooking with Mickey Fans
Follow on Twitter
Like on Facebook
Subscribe to the YouTube Channel